Bull-X MK7 GTI/Golf R/ 8V A3/S3 "EGO-X" Cast 200-Cell Catted Downpipe
Bull-X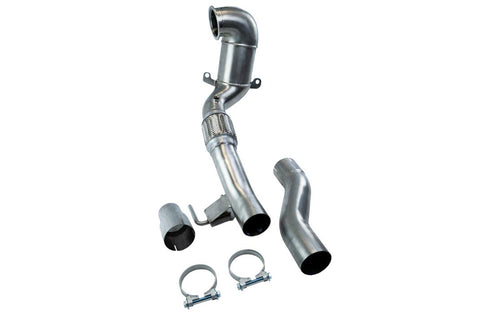 Featuring 3" tubing throughout with a massive 3.5" cast section at the turbo outlet, the Bull-X downpipe is for those looking to make the most power.
Other features include:
Made in Germany
High Flow 200-cell German catalyst
T304 stainless steel left to a raw bead blasted finish to show the material quality.
Cast outlet section for smooth airflow with no restriction. The outlet measures 3.5" on the outer diameter with a 2mm wall thickness. This allows the inner diameter to be 3.35" for maximum power.
In the case of the EGO-X downpipe, the entire upper part as well as the lower part of the flexible tube were manufactured completely from a single piece casting.
After the turbocharger outlet of 84mm, the downpipe goes to a diameter of 121mm.
Caulculated 3D flow analysis yields the maximum exhaust flow, which can only be implemented to this level by using a single piece casting.
Includes 2.5" reducer for stock exhaust (2.0T only). This reducer can be removed for those with a 3" cat-back, allowing the downpipe to suit multiple exhaust configurations.
*Note: This product does not fit right-hand drive vehicles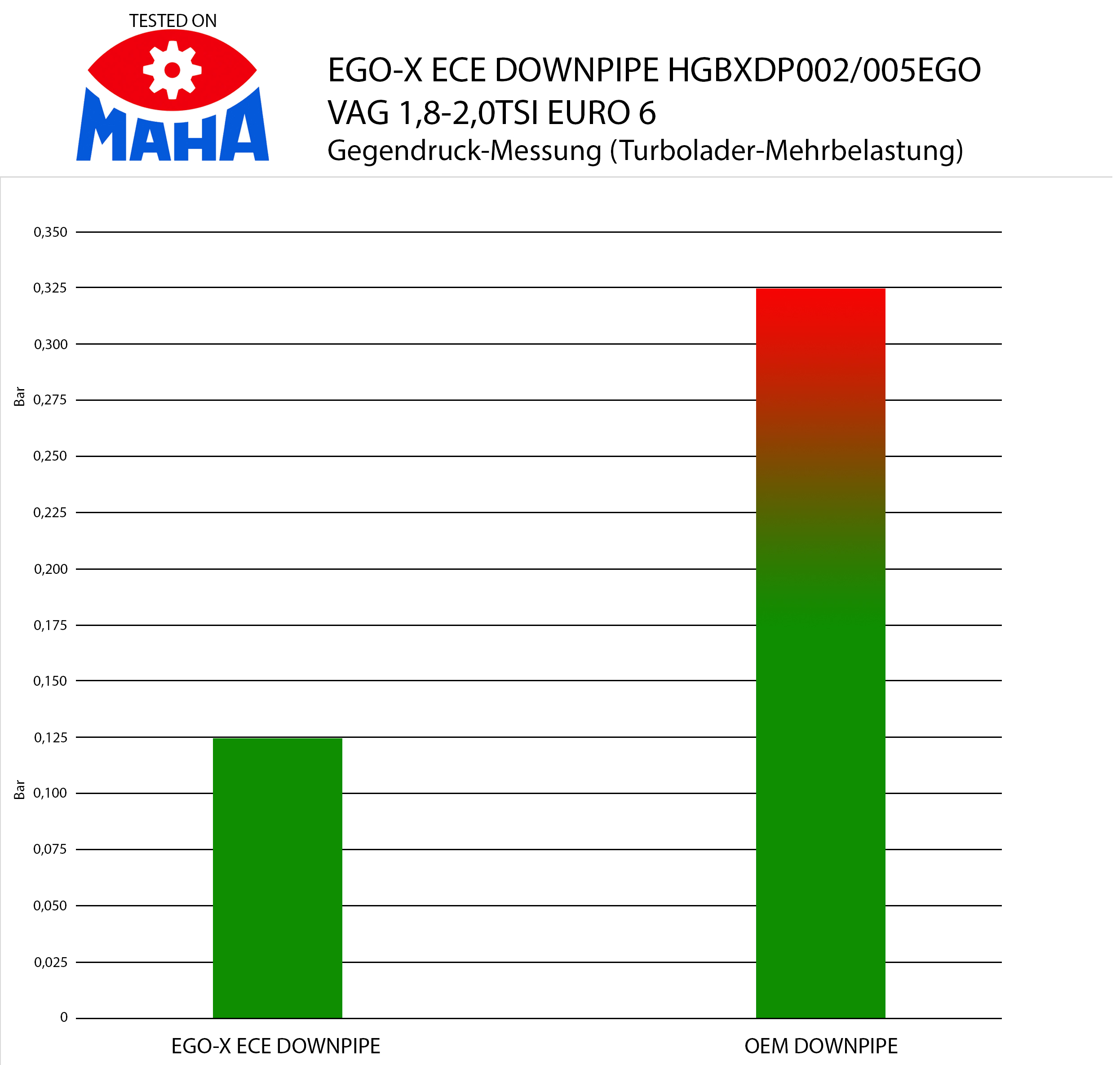 ---
More from this collection