Stertman Motorsport ECU Software Upgrade For Audi RS3 (8V.2)
Stertman Motorsport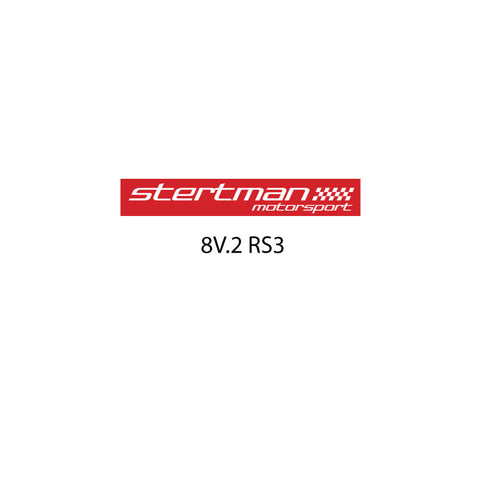 We are pleased to offer Stertman Motorsport performance software for your 8V.2 RS3 (DAZA Engine). With over 20 years of experience in tuning VAG & BMW platforms, along with advanced development and diagnostics equipment, Stertman Motorsport is one of the premier software tuners in the world. Each tune is developed and rigorously tested in house, both in a controlled dyno environment as well as on rolling roads.
Stock Power: 400 HP / 354 TQ
STM Stage 1: 475 HP / 472 TQ
STM Stage 1.5: 485 HP / 480 TQ
STM Stage 2: 510 HP / 498 TQ

Stage 1 tuning is for vehicles that are otherwise stock, or with basic modifications such as air intake or catback exhaust.
Stage 1+ tuning is for vehicles with an upgraded intercooler and above modifications.
Stage 2 tuning requires a decat or high flow downpipe, along with above modifications.
Numbers quoted are for 91-93 octane pump fuel. Up to 600 horsepower is possible on stock turbo with E85 tuning.
This is a complete ECU software upgrade, which will write modified tables for load, fuel, ignition, boost pressure and more. Vehicles must be flashed at our facility, or purchased with our EMD Flash Tuner Device for remote flashing.
Performance figures shown with Stage 2 E85 file with Stage 3 DSG file. Test vehicle has rear seats and trunk foam removed.
---
More from this collection