Porsche Carrera 991 S GIAC Performance ECU Software Upgrade
GIAC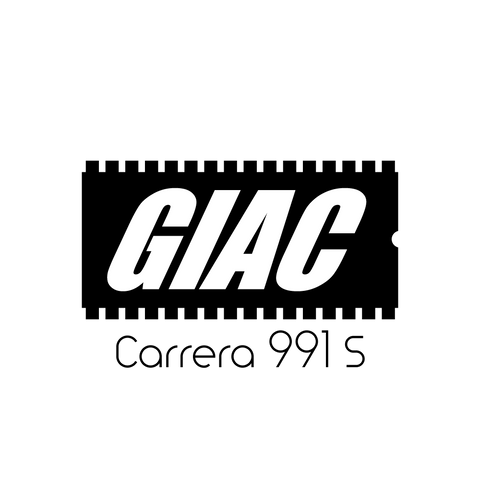 GIAC performance software helps you extract the maximum potential from your 991 Carrera S. Performance gains were measured at:
- 10 wheel horsepower and 12 wheel torque on 91 octane fuel
- Gains are as high as 20 wheel horsepower and 25 wheel torque at various areas in the powerband.
- Estimated crankshaft power output of 407 brake horsepower and 339 brake torque on 91 octane
Additional performance gains will be observed with additional hardware such as an upgraded exhaust. Software is also available for vehicles with the factory power kit. Despite the revised factory software, gains are just as high on PPK vehicles due to the less restrictive exhaust.
Be wary of other companies offering performance software for the 991 Carrera, as many are simply flashing the factory power kit files. This is evident by the fact that they cannot offer power gains on PPK-equipped vehicles. Additionally, they are not able to get rid of the factory speed limiter (as GIAC software does).
Hardware requirements:
- Intake filter (recommended)
- Exhaust (recommended)
 Other benefits to GIAC performance software include:
 - Improved fuel economy
- Improved throttle response
- Factory levels of drivability
GIAC has a reputation of being one of the premier Porsche aftermarket tuners. Besides working with Bosch and other ECU's for over 20 years, GIAC was the first company to provide software to federalize the legendary Porsche 959.
Not local to Emmanuele Design? Mail us your ECU and we will flash it same day and pay return shipping! No labor charges on new software purchases.
---
More from this collection