CTS Turbo 2.0T Blow Off Valve (BOV) Kit (E888.3 Engine)
CTS Turbo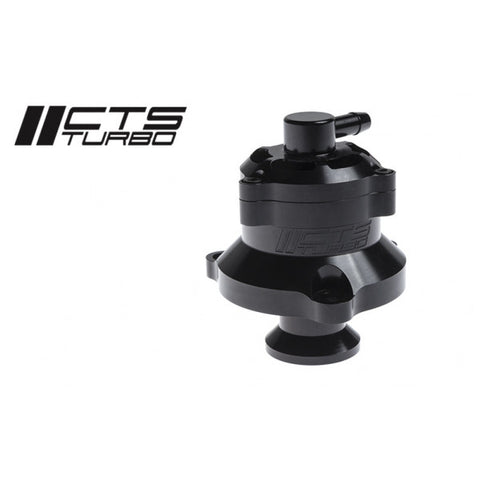 This item ships for free!
CTS Turbo is proud to release our 2.0T Atmospheric BOV KIT for EA888.3 equipped vehicles.  The CTS Turbo 2.0T Atmospheric BOV KIT (EA888.3) is made of billet construction and completely serviceable.  Our kit is designed to work with all of the factory electronics, will not cause any check engine lights and is plug and play with no wiring extensions required.  The CTS Turbo 2.0T Atmospheric BOV KIT (EA888.3) replaces the factory plastic unit which has been prone to failure from torn diaphragms, cracked plastic, and electrical malfunctions.  Our piston design ensures long life, easy installation, complete serviceability, great sound and great value.  This valve is quite compact being slightly shorter than the stock unit and fits nicely even in the tight engine bays of today's VAG cars.  
On tuned vehicles running 22-30 psi of boost, we've found that the factory diverter valve can begin having issues sealing. We frequently recommend upgrading the factory unit to the CTS valve, as most customers will notice increased performance and better drivability.
Fitment:
MK7 Golf R (EA888 Gen 3)
MK7 Golf GTI (EA888 Gen 3)
MK7 Golf 1.8 TSI (EA888 Gen 3)
Skoda Octavia VRS (EA888 Gen 3)
MKVI Jetta (EA888 Gen 3)
MKII Beetle (EA888 Gen 3)
Passat B7 (EA888 Gen 3)

Product Features:
T6061 billet aluminum construction
Black anodized stealth finish
Fully compatible with OE electronics
Fully serviceable piston design
No additional wiring required
Substantial reliability improvement over OE
Compact design fits into tight spots easily
---
More from this collection