Porsche GT2 RS GIAC Performance ECU Software Upgrade
GIAC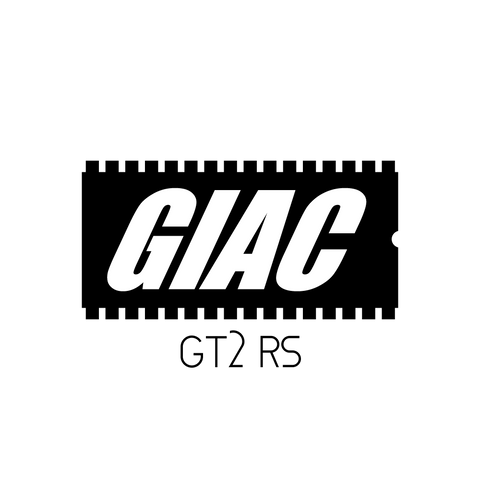 GIAC performance software helps you extract the maximum potential from your GT2 RS. Peak power gains were measured at 41 wheel horsepower and 50 wheel torque on pump gas, and 62 wheel horsepower and 68 wheel torque on race gas. Higher performance gains will be observed with the addition of upgraded hardware. On vehicles with upgraded exhaust and headers, we have seen power numbers as high as 640 wheel horsepower and 640 wheel torque!
Other benefits to GIAC performance software include:
- Improved fuel economy
- Improved throttle response
- Factory levels of drivability
- Raised speed limiters to factory redline in final gear
- Lowered exhaust gas temperatures
Purchase price includes a Flashloader switching device, as well as the following performance modes:
- Stock
- Pump gas performance
- Race (100 octane) gas performance
- Valet mode
- Kill-immobilizer mode
GIAC is the only company to offer on-the-fly program switching for the GT2 RS. This means that changing files is as simple as pressing a button on the included Flashloader handheld device. Here is a demonstration:
Also available is GIAC's bluetooth wireless switching device. This device replaces the wired connection to your OBDII port with a bluetooth dongle that pairs to your Android phone (iPhone is not supported at this time).
GIAC has a reputation for being one of the premier Porsche aftermarket tuners. Besides working with Bosch and other ECU's for over 20 years, GIAC was the first company to provide software to federalize the legendary Porsche 959.
Not local to Emmanuele Design? Mail us your ECU and we will flash it same day and pay return shipping! No labor charges on new software purchases.
---
More from this collection