Porsche 991 Turbo S GIAC Performance ECU Software Upgrade
GIAC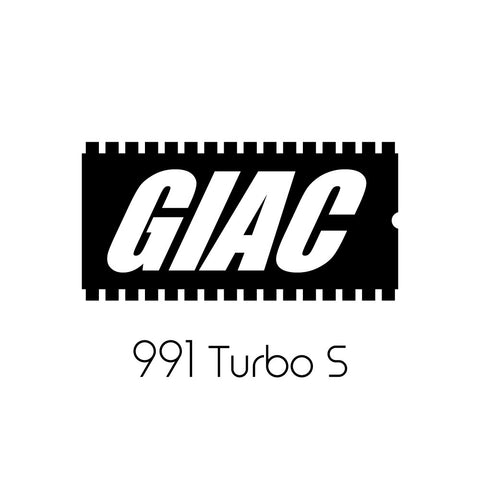 This software upgrade from GIAC is a complete remap of your factory DME. This means that there are no external modules (also known as piggyback ECU's), or OEM performance files. This is a proprietary ECU flash that allows significant power gains while maintaining factory levels of drivability.
Power gains with this upgrade are:
- 33 wheel horsepower on pump gas
- 60 wheel torque on pump gas
- Estimated crankshaft power output of 597 horsepower and 614 lb. ft. of torque
Hardware requirements:
- Exhaust (recommended)
- Intake plenum (recommended)
This software is loaded through the OBDII port, meaning there is no removal of your DME. The vehicle must be flashed at our facilities, and the flashing process typically takes less than an hour. For those who are not local to us, we are also able to flash ECU's that are mailed in. We recommend that the ECU be removed by a trained technician.
---
More from this collection