Porsche Panamera Turbo (S) 2010+ GIAC Performance ECU Software Upgrade
GIAC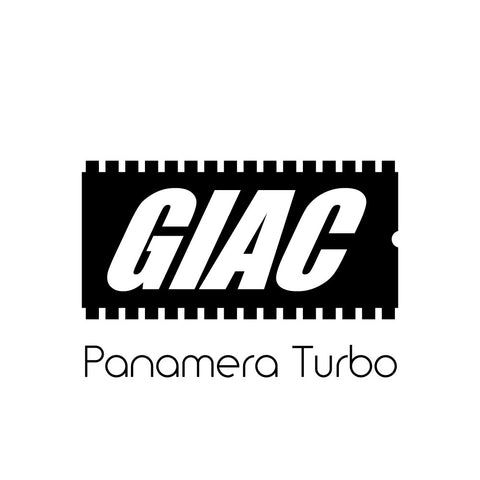 GIAC is the only software manufacturer that provides a true ECU upgrade for the Panamera Turbo. Other manufacturers offer either a piggy-back upgrade (using false signals to control ECU outputs), or flash OEM "S" files. This is evident by the fact that the factory speed limiter still remains active. 
With a piggy-back upgrade, you will typically miss out on an extra 30-40 wheel horsepower when compared to a true software flash.
GIAC performance software gives you power gains of:
- 58 wheel horsepower and 51 wheel torque on 91 octane
- Estimated crankshaft power output of 570 horsepower and 578 lb. ft. of torque
Hardware requirements:
- IPD plenum (recommended)
Other benefits to GIAC software include:
- Improved throttle response
- Improved fuel economy
- Removed speed limiter
*2010+ model year Panamera Turbo ECU's must be flashed at GIAC's facilities in Irvine, CA. As such, out-of-state customers are welcomed to contact us to arrange shipping and payment, and we will ensure a 1 day ECU turnaround. In addition, customers outside of California are not subject to sales tax.
---
More from this collection