Sachs Race Engineering Volkswagen MK7 GTI Stage 1 Clutch Kit
Sachs Race Engineering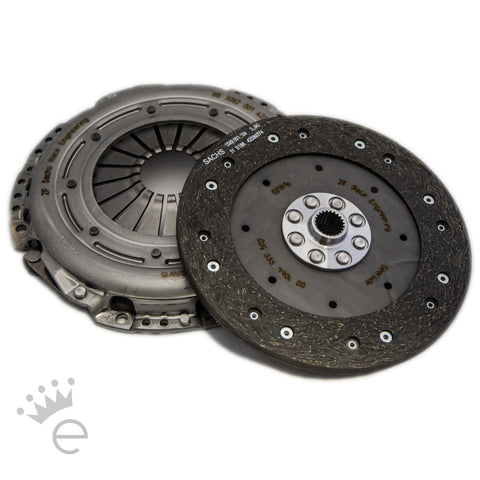 This item ships free!
When your OEM clutch begins to slip, but you wish to retain the OEM dual mass flywheel, the Sachs stage 1 kit is the ticket! Designed to have only a minimal pedal increase over stock, this kit is conservatively rated to 405+ lb. ft. of torque. In our experience, this clutch is a great option for stage 2+ power levels. Includes:
- Sachs Race Engineering Clutch Cover
- Sachs Race Engineering Reinforced Clutch Disc
- (Optional) Metal Throwout Bearing
- (Optional) Upgraded Rear Main Seal
Fitment For:
- 2015+ Volkswagen GTI
Sachs is the OEM clutch supplier, and this unit is manufactured by their racing division. As such, it has the same level of quality control as OEM parts. In our experience, this clutch has proved to be the most reliable, best driving option for the TSI engine. This kit is a completely re-engineered solution, meaning the pressure plate and disc are both unique to SRE (as opposed to modified stock components).
Installation is available at our facilities. 
---
More from this collection