audi
Audi S4 / S5 GIAC Performance S-Tronic Transmission Software Upgrade
GIAC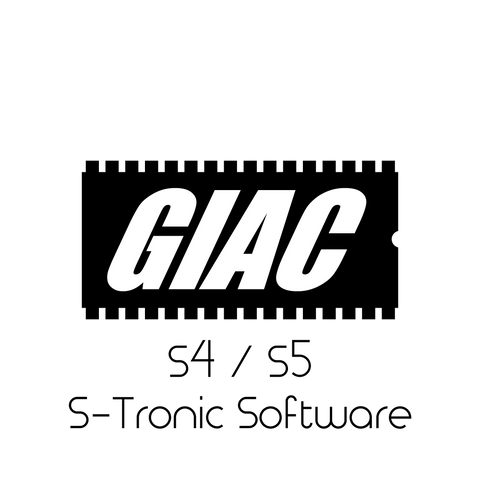 While the factory DL501 is a great transmission in stock form, the OEM software leaves a lot on the table. With GIAC performance S-Tronic software, you will see:
- Launch control raised to 4,000 RPM
- Increased clutch clamping pressure to support higher torque levels
- Optimized torque control for faster, smoother shifting
- Launch control added to 2010 model year vehicles
- Remapped sport mode with overheat protection
- Shift points raised to 7,200 RPM in sport mode and 7,100 RPM in manual mode
GIAC transmission software must be installed with the accompanying GIAC engine software. At this point, GIAC transmission software is not available for vehicles with another company's engine software.
Besides the benefits offered through the shift characteristics. GIAC transmission software allows the 3.0T to make more power. The power curve on the 3.0T follows a linear path up to 7,200 RPM. By shifting before this point (such as the lowered factory shift points), you are missing out on as much as 25 wheel horsepower! This is particularly hindering on 2013+ vehicles, as the factory programming comes with even lower RPM shift points (6,200 RPM).
During testing on a 2013 Audi S5, back-to-back testing yielded a half second improvement in the 100-200 km/h run (62-124 mph).
---
More from this collection